Do you have roof damage and need Piscataway roof repair? As a homeowner, you are aware that the roof plays a vital role in the house. It protects inhabitants from the weather, animals, and anything else that may be outside. If your roof is damaged it should be a top priority to get it fixed up immediately. If you let your roof damage go unattended it will only get worse and leave you in a costly situation. You might be wondering if it's time for you to get a Piscataway roof repair and luckily we're going to explore so telltale signs.
Piscataway Roof Repair – Signs That It's Time to Repair
Age – The first question you should ask yourself when looking into a Piscataway roof repair is, "How old is this roof?" Generally speaking, a roof will last from 20-25 years before it should be replaced. It's always a good idea to call a professional and have them come take a look at your roof also.
Damaged Shingles – This should be a problem that is much easier to spot. If your shingles are noticeably damaged or curled, it's probably a good time to get that Piscataway roof repair. The worse this damage is the more it will cost to fix so be sure to jump on fixing these issues ASAP!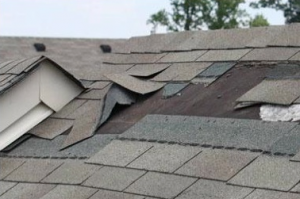 Missing Shingles – Another good sign that it's time for you to get your roof repaired is if you notice missing shingles. This may not be the most easy thing for you to spot. One cool trick to try is going into your attack while the sun is out and seeing if any light comes through. If there is light coming through in a place that it should not be, you likely have roof damage.
These are just a few of the more easily assessed signs of when you need to get your roof repaired. Keep in mind that if your roof has extensive damage or is past that 20-25 year threshold, you should possibly look into getting a roof installation. You can see some factors of the cost of that here.
Do You Need Piscataway Roof Repair Services?
If you have examined your roof and noticed the some of the above signs, you should consider getting Piscataway roof repair. Biondo Roofing is a trustable roofing company that has served NJ homeowners for over 25 years. Through expertise, quality materials, and a passion for doing the job well, we aim to make sure our customers are fully satisfied. Not only do we service Piscataway, but we also serve East Brunswick, Bridgewater, Toms River, Old Bridge, and many more! Contact Biondo Roofing today!